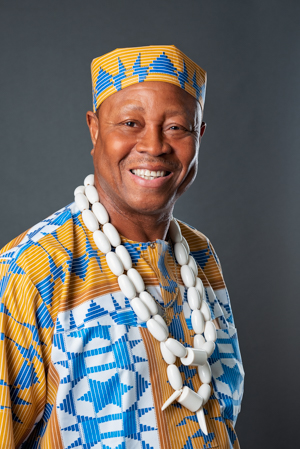 Dr. Earnest Airhia is the founder, President/CEO, and Clinical Director of Greenpath International Inc., Substance Use Disorder and Mental Health Clinic in New Orleans, LA. Dr. Airhia graduated with his Ph. D at Walden University in Counselor Education and Supervision (CES) in 2015. Dr. Airhia received his bachelor's degree from Southern University and his graduate degree at the University of Holy Cross with a master's in counseling in 2004. Before becoming the CEO of Greenpath, he worked with several organizations in New Orleans, including the New Orleans Criminal Court as a case manager for offenders with Drug and Mental Health problems.
Dr. Airhia's experiences, expertise, efforts, extensive contributions, and advocacy for Mental Health and Substance Use Disorders industry led to his appointment to the Louisiana Professional Counseling Board of Examiners (LPCBE) in 2018 by the governor of Louisiana (Gov. Bell Edwards). Additionally, in 2016, Dr. Airhia was bestowed the Unsung Hero recipient by the American Counseling Association (ACA), recipients of the Minority Fellowship Program award from the National Board for Certified Counselors (NBCC) in 2014, and recipient as the Excellent in Treatment by the Council on Alcohol and Drug Abuse (CADA).
Dr. Airhia has presented different topics relating to Mental Health, Addiction, and advocacy at local, state, and national conferences since 2004. Dr. Earnest Airhia has contributed immensely to the Mental Health industry, serving some of the most underserved and impoverished clientele in the U.S regardless of income for over 20 years. His hardworking prowess, efforts, and leadership in the helping profession have garnered him recognition within the professional community, including his adopted city of New Orleans, the state of Louisiana, and the U.S.
Besides, Dr. Airhia has also presented with different co-workers, students, providers, professors, and researchers who have evolved over the years. Dr. Airhia's professional experiences and presentations have supported students, addiction counselors, Mental Health Counselors, Stakeholders, and providers to gain awareness and knowledge of the newest trends in their professional lives. Dr. Earnest Airhia is a Licensed Professional Counselor-Supervisor (LPC-S), a Licensed Addiction Counselor (LAC), an Advanced Alcohol and Drug Counselor (AADC), a National Certified Counselor (NCC), a Certified Co-occurring Disorders Professional – Diplomat (CCDP-D), a Certified Mediator (CM), and an International Certified and Reciprocity Consortium (ICADC) in Louisiana, while licensed by the United State Soccer Federation -A Licence (USSF-A).
Dr. Earnest Airhia is a trustee with the Clifford Ojeriakhi Imudia Memorial Foundation, whose mission is engaging in a "Medical Mission to Nigeria.". The Clifford Ojeriakhi mission aims to supply medical apparatus, give scholarships to students, and supply medication and treatment to the elderly suffering from Diabetes Mellitus and High Blood Pressure in three regions within the Delta and Edo states of Nigeria (Ozanogogo, Agbor obi, and Idumu Iyasele in Ewatto). The mission started in 2013, for which several cultural heritage regions mentioned above immensely benefit.
In addition, Dr. Earnest Airhia is the Association of Nigerians in New Orleans (ANNO) president, promoting unity, solidarity, integrity, and welfare of the Nigerian community in New Orleans and its surroundings. To date, Dr. Earnest Airhia has been and is still giving back to the community by providing food to the homeless and the veteran population every quarter, providing education and training to providers locally in New Orleans, LA, and nationally while advancing social change through researching, and technology.
Dr. Earnest Airhia's memberships include the Association for Assessment and Research in Counseling (AARC); the Louisiana Counseling Association (LCA); the Louisiana Association for Counselor Education and Supervision (LACES); the Louisiana Association of Substance Abuse Counselors & Trainers (LASACT); and the United States Soccer Federation Coaches Association (USSF-A).
Research
Dr. Earnest Airhia's research work includes Predicting Posttraumatic Stress Disorder in Children with Prior Mental Health Diagnoses Following Hurricane Katrina.
You can visit the page below for his award.
Visit http://www.prweb.com/releases/2014/04/prweb11729312.htm for press release
Dr. Earnest Airhia's hobby is enjoying, playing and coaching soccer.
Term Expires: 01/09/2026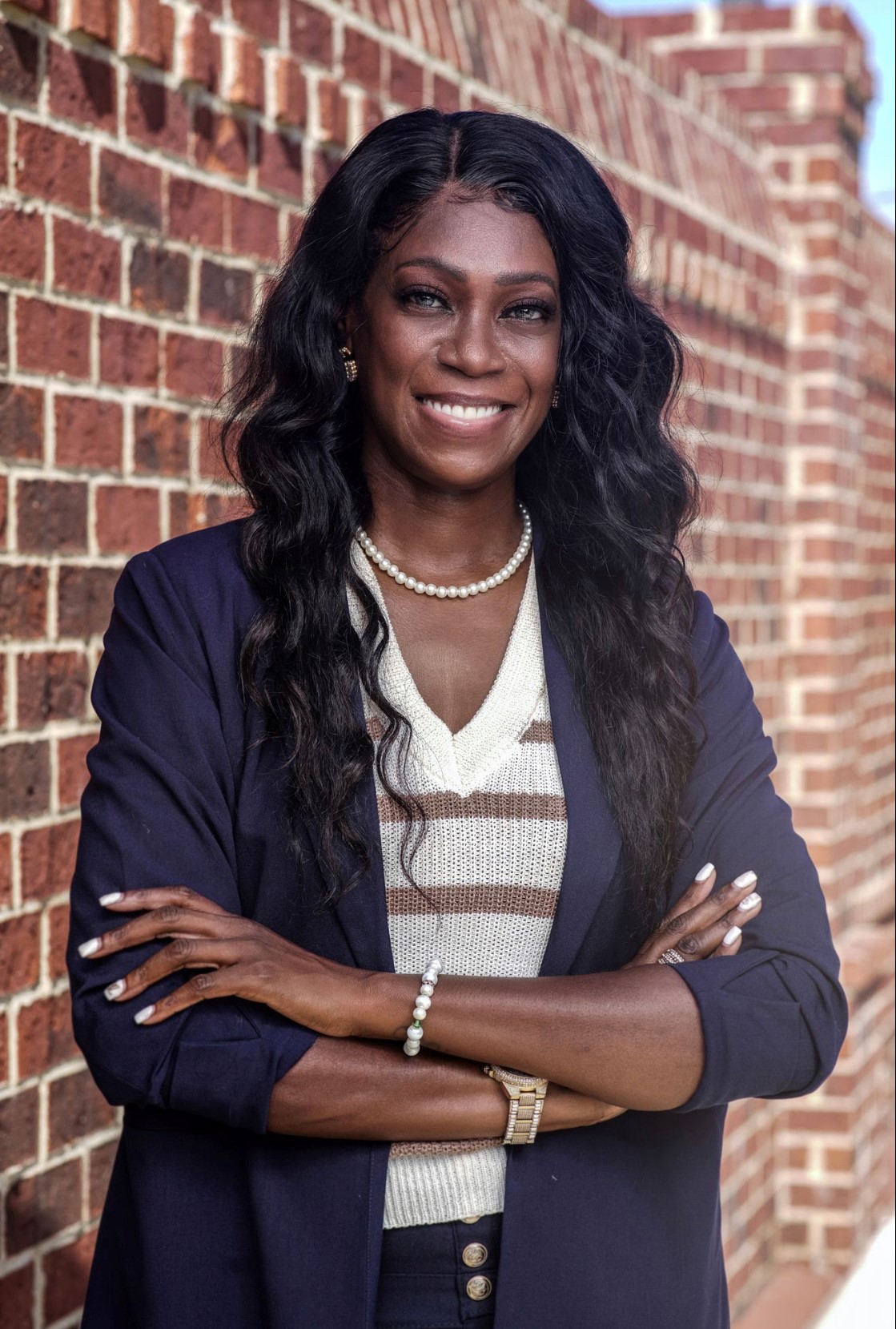 Chastity Butler, LPC-S, a lifelong resident of Northeast Louisiana, was born in Tallulah, LA and has been living in Monroe, LA since 2000. Having attended two state colleges, Southern University and the University of LA-Monroe, Ms. Butler is a Licensed Professional Counselor Supervisor with over 15 years of experience in professional mental health services and treatment. Ms. Butler is the owner of C.A. Butler Counseling & Consulting, LLC whereby she provides services as a consultant with several area outpatient mental health and substance abuse agencies and is afforded the opportunity to engage communities with her passion for mental health advocacy for the underserved. In addition to her clinical work, Ms. Butler also currently serves on the board of the Monroe Regional Black Chamber of Commerce, is a member of Alpha Kappa Alpha Sorority, Inc., and involved in several community and national organizations. In 2022, she was appointed by Governor John Bel Edwards to serve on The Louisiana Professional Counselors Board of Examiners. Ms. Butler is the mother of one son, Cameron, two granddaughters, Kameryn and Kenleigh Grace, and three fur boys, Deuce, Whiskey, and Buddy.
Term Expires: 09/15/2026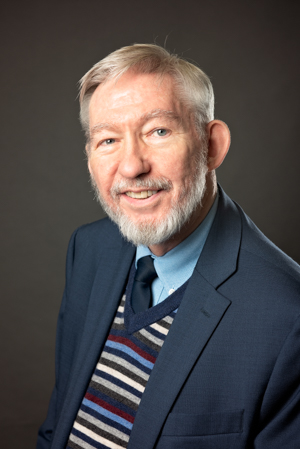 Foley L. Nash, LPC-S, LMFT-BAS (term 3/2021-3/2025) obtained his BA in Spanish (German minor) from NLU (ULM) in 1972, & his Master's in Adolescent/Adult Counseling from NLU in 1983. His other credentials include clinical supervisor status for both PLPC's & PLMFT's, & he is privileged for Appraisal. From Monroe, Louisiana, he now lives in Baton Rouge. A former public-school teacher (1975-1985), with a Louisiana teaching certificate valid for life, he is certified in English, Spanish, French, German, & K-12 Secondary Counseling. Other post-graduate work involved study of Spanish Philology & Linguistics, with a graduate minor in French & Spanish based Pidgin & Creole languages of the Caribbean.
In private practice part-time since 1984, he's had various roles in his full-time professional work since his public-school teaching activity: Founder/Administrator of a hospital-based alternative school, Executive Director of a group home, Unit Manager for a psychiatric hospital, & Director of a hospital's community outreach program for youth. Additionally, he's done federal & state level EAP work, & was the team leader (& Program Director) for a Forensic ACT team. In 2012, he became the Children's System Administrator for the Louisiana Behavioral Health Partnership, serving 800,000+ Medicaid-eligible children, & helped to develop Phase 1 of CSoC for the state. In 2016, he became the Behavioral Health Director of Aetna Better Health of Louisiana.
Active in professional organizations, including LCA & AAMFT, he's been a former President of LAMHCA, a Government Relations Chair & an Ethics Chair for LCA, & has served on a variety of state boards & commissions. As a member of the Society of Behavioral Medicine and several of their SBM special interest groups, he reviews abstracts submitted for the annual SBM conferences.
Mr. Nash has served on the Louisiana Adoption Advisory Board, & he & his wife Glenda have been certified as foster & adoptive parents. They've also been active in both recreational & some light competitive ballroom dance activity. In earlier years, he conducted & competed in various chess tournaments, & held a national rating from the US Chess Federation.
In mid-2021, he became Director of Clinical Programs for Anthem/Healthy Blue of Louisiana, as the clinical support for providers statewide whose Medicaid clients have co-occurring mental & physical health disorders. On the LPC Board of Examiners, he also serves as the Vice Chair of the Marriage & Family Therapy Advisory Committee.
Term Expires: 03/2025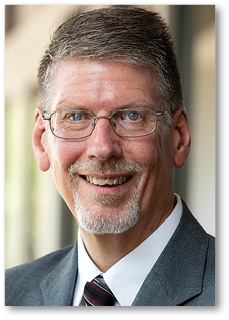 Mark Reynaud, M.A., LPC-S, LMFT-S holds a bachelor's degree in Sociology from the University of New Orleans and received his Master of Arts Degree in Marriage and Family Therapy from Northeast Louisiana University (now ULM) in 1991. Since that time, he has worked in a variety of clinical settings including home-based services, partial hospitalization program, private practice, and employee assistance programs. He is currently the Clinical Director for Hidalgo Health Associates, an EAP based in the Baton Rouge area. His main areas of interest as a clinician are working with couples and clinical supervision. He is a member of LCA and LAMFT and is a Clinical Fellow of AAMFT.Mr. Reynaud has previously served on the LPC Board of Examiners and Marriage and Family Advisory Committee from March 2010 to July 2014. He held the position of Chairperson of the MFTAC from February 2012 to July 2014. He resigned from the Board in 2014 to pursue studies in theology and in 2020 was ordained a Permanent Deacon in the Catholic Church. Mr. Reynaud resides in Greenwell Springs, LA with his wife of 34 years, Sheila. They have three adult children and are active members of Most Blessed Sacrament Catholic Church in Baton Rouge where he serves as a Permanent Deacon.
Elise Johns, Ph.D., LPC­S, NCC is an Assistant Professor at University of the Cumberlands. She holds a doctorate in Counselor Education from the University of New Orleans and a master's in Counseling Psychology from Troy University. Dr. Johns has clinical experience in outpatient mental health treatment, grief counseling, crisis intervention, training clinics, and private practice. Dr. Johns has maintained a private practice in New Orleans for the past 8 years. She is a Licensed Professional Counselor, a Licensed Professional Counselor Approved Supervisor and a National Certified Counselor. Dr. Johns' research and teaching interests include multicultural competencies, LGBTIQA, spirituality, and ethical competencies of clinicians working with terminally ill clients.
Term Expires: 01/11/2026